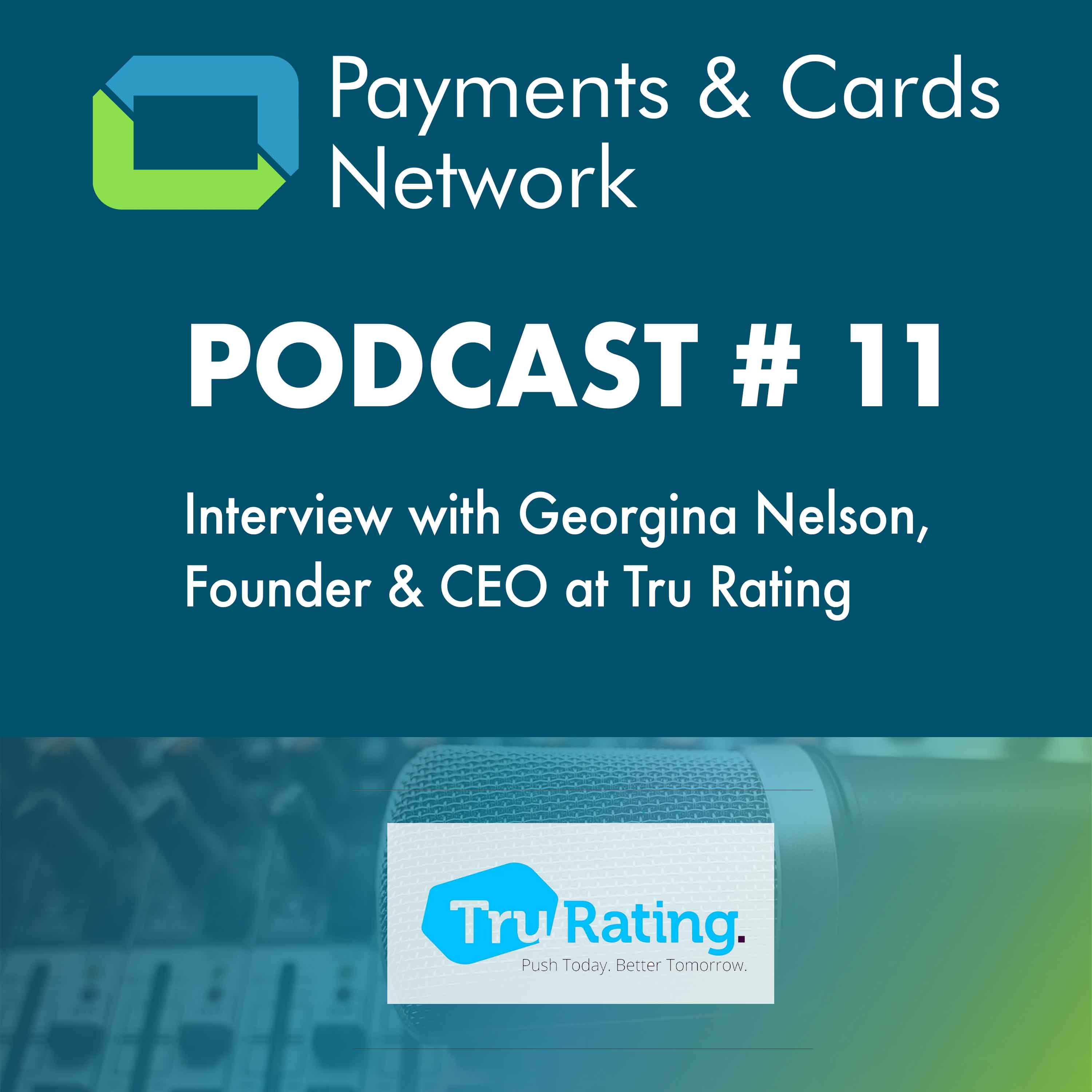 Interview with Georgina Nelson, Founder & CEO at TruRating
Welcome to Episode 11 of the Payments & Cards Network Podcast.
This week's guest is Georgina Nelson, Founder & CEO at at Tru Rating. We were excited to have a chat with Georgina and find out more about the idea behind her company. Does the power to help customers, businesses and charities by answering one question with the push of a button at the point of sale sound interesting to you? Then tune in and enjoy the show!
This Feature's Agenda
1:25 - About Tru Rating
4:05 - How Does it Work?
12:30 - Tru Rating from a Payment Service Provider Perspective 
14:30 - Growth Opportunities
19:00 - Reasons to get involved
22:23 - Charitable Donations & Sustainability 
About Tru Rating
​We're changing the way the world gains insight. 
Our innovative, multichannel feedback solution at checkout enables businesses to easily track how customers feel against how much they spend, thereby understanding the consumer experience at an unprecedented level. Our real-time insights and industry-leading response rates give merchants the confidence they need to make decisions that will absolutely transform their business. 
Working with the biggest payment companies in the world, we've collected millions of ratings for our customers, which range from the largest global retailers to e-commerce sites and local restaurants.
Founded in 2014, and with offices in London, Atlanta, Sydney and Toronto, we're expanding rapidly and always on the lookout for new talent across the globe. Find out more at trurating.com.