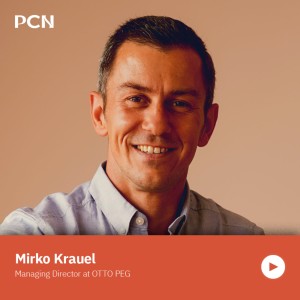 Wednesday Nov 17, 2021
Mirko Krauel, Managing Director at OTTO PEG, on building a PSP from scratch & challenges of quick growth
And we're back with In Check with Fintech!
Consultant Morten sits with Mirko Krauel, Managing Director at OTTO PEG, to discuss
 building a PSP from scratch, the challenges that come with quick growth, and more!
Mirko Krauel, Geschäftsführer bei der neuen OTTO PEG, über den Aufbau eines PSPs, die Herausforderungen, die schnelles Wachstum mit sich bringt und vieles mehr!
Enjoy listening!