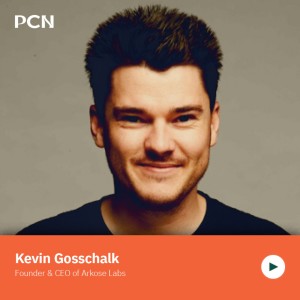 Wednesday Nov 03, 2021
Kevin Gosschalk, CEO & Founder of Arkose Labs, on Credential Stuffing Attacks during COVID19
Welcome to In Check with Fintech!
We sat down with Kevin Gosschalk, founder and CEO of Arkose Labs, to discuss the significant rise of credential stuffing attacks especially during COVID19. Although ransomware is generally the hottest topic in cybercrime, COVID19 has fueled the new trend in credential stuffing attacks which is taking a serious toll on businesses across the world. Credential stuffing attacks are predicted to overtake ransomware in 2022. Arkose Labs alone detected 285 million of such attacks in the first 6 months of the year and the FBI estimated an average cost of £4million each year. Arkose Labs is working hard to combat this problem with the industry's first $1m Credential Stuffing Warranty and an AI Fraud Prevention platform. 
Enjoy listening!
About Kevin Gosschalk
Born and raised in Brisbane, Australia, Kevin graduated from the Queensland University of Technology (QUT) with a degree in Interactive Entertainment. Prior to founding Arkose Labs he worked in biomedical research where he used machine vision technology for early detection of diabetes. He later developed technology that assisted adults with intellectual differences in social settings. His unique background has enabled him to take this disruptive approach that gamifies fraud prevention. Kevin has been named CEO of the year by Cyber Defense Magazine and is regarded as an expert in the fraud and risk management industry.
Reach out to PCN recruitment consultants imo@teampcn.com, gilles@teampcn.com, careers@teampcn.com, and/or jacqueline@teampcn.com to discuss best fit for jobs.