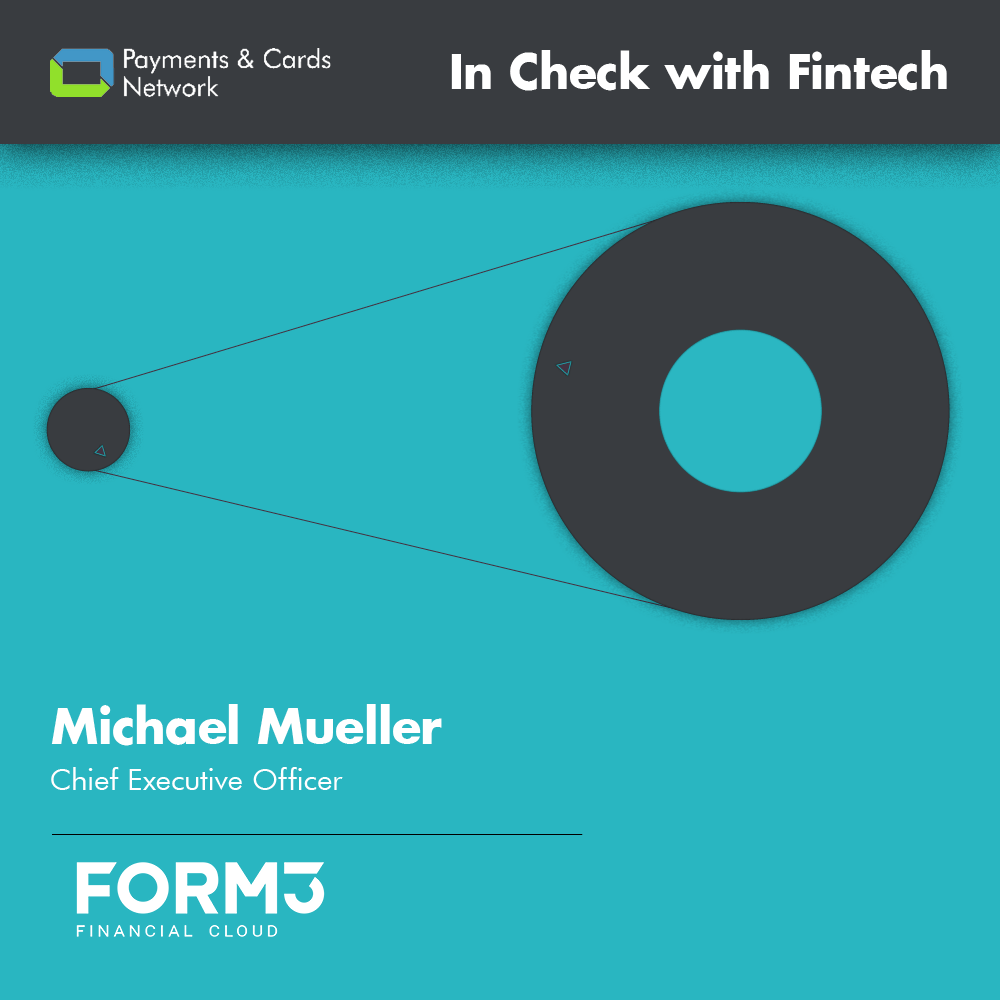 This week on the show we have Michael Mueller, Chief Executive Officer at Form3.
Michael set up Form3 after spending more than 25 years in various executive management positions at Deutsche Bank, Royal Bank of Scotland and Barclays. He was previously Global Head of Cash Management and a Member of the Corporate Banking Executive at Barclays.
We speak about various subjects such as :
Disrupting the payments ecosystem

Why NOW is the time to move critical payments infrastructure from the complex, costly on-premise systems in the back-office to a Payments -as-a-Service model in the cloud.

Legacy infrastructure creaking at the seams.  
About Form3
Form3's mission is to leverage technology to lower barriers and open up payment clearing and settlement scheme access to financial communities globally in order to move money in real-time.
For non-banks, this industry-first model signifies another important step on the Form3 mission to democratise access to payment schemes. Combining with Barclays expertise in providing liquidity service support, the delivery of this model allows FinTechs to fully benefit from the advantages of real-time payment processing (such as 24/7 non-stop service and end-to-end processing in under 10 seconds).
Read more here: https://www.form3.tech/