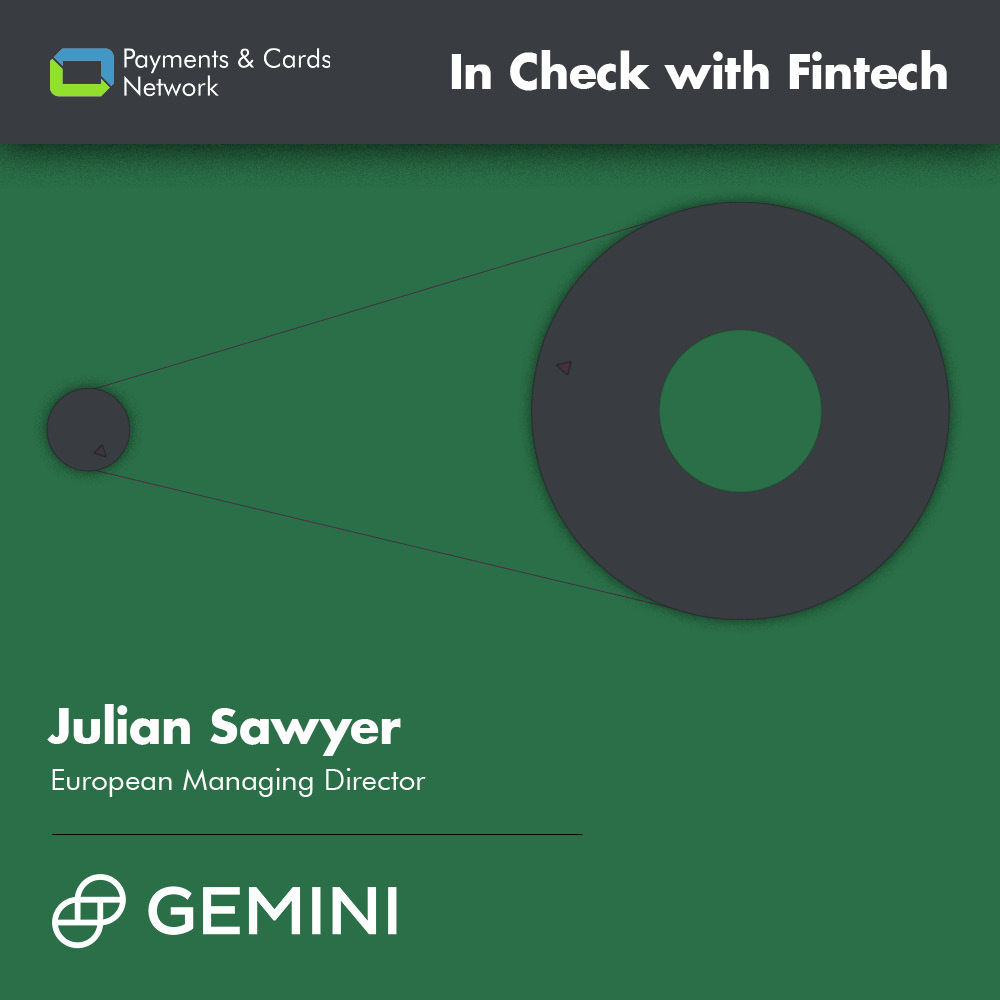 This week on the show, Julian Sawyer joins Lewis to do an overview of Gemini and the company's plans for expansion in the UK and Europe. But also to speak about his recent career move from his former role as Chief Operating Officer of UK challenger Starling Bank to his role as Managing Director for Europe at cryptocurrency exchange and custodian Gemini. 
How blockchain technology and crypto innovations like stablecoins will transform the future of payments in specific areas like B2B and cross-border payments, but won't necessarily upend the entire payments ecosystem ?
How partnerships between cryptocurrency service providers and fintech players will develop the payments ecosystem ?
About Gemini 
The New York regulated cryptocurrency exchange and digital asset custodian. Gemini is a simple, elegant, and secure way to build your bitcoin and crypto portfolio. Buying, selling, and storing your cryptocurrency has never been easier.
Read more here : https://gemini.com/#crypto-on-the-go